Fax:+86 371-67993277
Tel: +86 371-67991755
Sales direct: +86 15838331071
E-mail:sales@battemachinery.com
http://www.extrusiongearpump.com
24h services
Extrusion melt pump specifications
Extrusion melt pump specifications
include viscosity, temperature, inlet pressure, differential pressure, and pump sizes.
Extrusion melt pumps
are widely used to manufacture of precision films or micro granulate.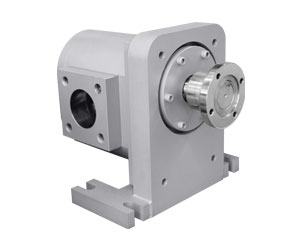 Extrusion melt pump specifications:
Viscosity: up to 40000 Pas
Temperature: up to 400°C (752°F)
Inlet pressure: up to max. 120 bar (1740 psig)
Differential Pressure: up to 250 bar (3625 psig), special models also available for higher pressure differentials
The values listed are maximum values and must not coincide under certain circumstances.
Pump Sizes: from 22/22 (4.7cm3/U - 10kg/h) up to 280/280 (12000cm3/U). Intermediate sizes, with narrower gear wheels for higher differential pressure, are possible, e.g. 140/90 (690 cm3/U).
Melt pump seals specifications:
Viscoseal (VS): max. temperature: 450°C (850°F); viscosity: 10000 to 40000000 mPas (cP)
Stuffing Box: max. temperature: 350°C (660 °F); viscosity: up to 40000000 mPas (cP)
Batte can design, and manufacture
polymer extrusion pump
as per the industry standards or requirement of customers. More details about
extrusion melt pump specifications
please contact us freely.
©2015 Batte Mechanical Zhengzhou Co,.Ltd. All rights reserved. 
sales@battemachinery.com
Batte is one of
gear pump manufacturers
supplying
extrusion melt pumps
. Melt pump also called
extrusion gear pump
for gear sturcture.