Fax:+86 371-67993277
Tel: +86 371-67991755
Sales direct: +86 15838331071
E-mail:sales@battemachinery.com
http://www.extrusiongearpump.com
24h services
Extrusion Control Systems
Extrusion Control Systems
are complete solutions for automation with instruments and control components. Automation systems are as important as components for pumping and filtering plastic melts and elastomer mixtures.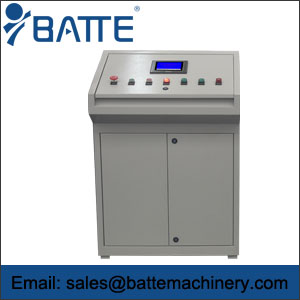 Automation Extrusion Control Systems:
The automation systems are ideal for retrofitting to extrusion and compounding systems with
extrusion melt pumps
and melt filters.
Centralized operation, ideal control circuits and ongoing monitoring thanks to control systems ensure a significant improvement in the quality of the end product.
Do you own an old controller? The new range has been designed to replace all discontinued models.
Our experience of supplying extrusion control systems significantly increases the operational reliability and safety. Integrated statistical functions and process data memories facilitate auditable quality management. The influence of additional levels of freedom, such as adjustment of the pump upstream pressure via the target value (pump upstream pressure control), also increases the system's flexibility.
©2015 Batte Mechanical Zhengzhou Co,.Ltd. All rights reserved. 
sales@battemachinery.com
Batte is one of
gear pump manufacturers
supplying
extrusion melt pumps
. Melt pump also called
extrusion gear pump
for gear sturcture.