Fax:+86 371-67993277
Tel: +86 371-67991755
Sales direct: +86 15838331071
E-mail:sales@battemachinery.com
http://www.extrusiongearpump.com
24h services
rubber melt pump extrusion
Rubber melt pump is mainly used for high temperature and high viscosity polymer melt delivery, pressurization, metering. Its main function is to pressurize and stabilize the hot melt from the extruder, keeping the melt flow accurately and steadily into the extruder head.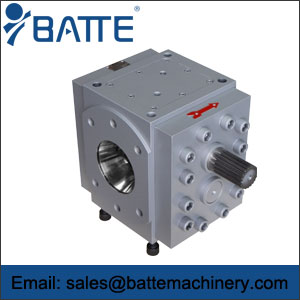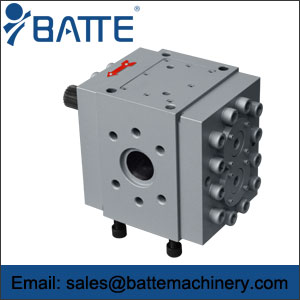 Today, the melt gear pump has been widely used in chemical fiber, granulation, plastic film, sheet, sheet, profiles, pipe, wire and cable, drawing, composite extrusion and other production lines, Machinable materials cover most of the polymer Materials such as PE, PC, PP, PVC, HIPS, PS, PA, TPUR, fluoropolymers, polysulfones, polyesters, thermoplastic elastomers, rubber and thermal adhesives.
Rubber extrusion pump ZB-R series rubber gear pump is an efficient self-cleaning function, compact design, optimized fluid channels. Pulsation rates lower high differential pressure. Suitable for butadiene rubber, chloroprene rubber, EPDM, SBR, NBR, hot rubber and other processes.
Batte company is the first successful development of extrusion gear pump manufacturer, product use and verified, the indicators are in line with the requirements of the production process, to the use of manufacturers to bring revolutionary spring quality.
©2015 Batte Mechanical Zhengzhou Co,.Ltd. All rights reserved. 
sales@battemachinery.com
Batte is one of
gear pump manufacturers
supplying
extrusion melt pumps
. Melt pump also called
extrusion gear pump
for gear sturcture.