Fax:+86 371-67993277
Tel: +86 371-67991755
Sales direct: +86 15838331071
E-mail:sales@battemachinery.com
http://www.extrusiongearpump.com
24h services
Melt Pump Manufacturer
Bate is a
Melt Pump Manufacturer
in China, and Batte industrial pumps, Batte pump systems, Batte pelletizing systems, and Batte filtration systems are the main products and service provided to our customers.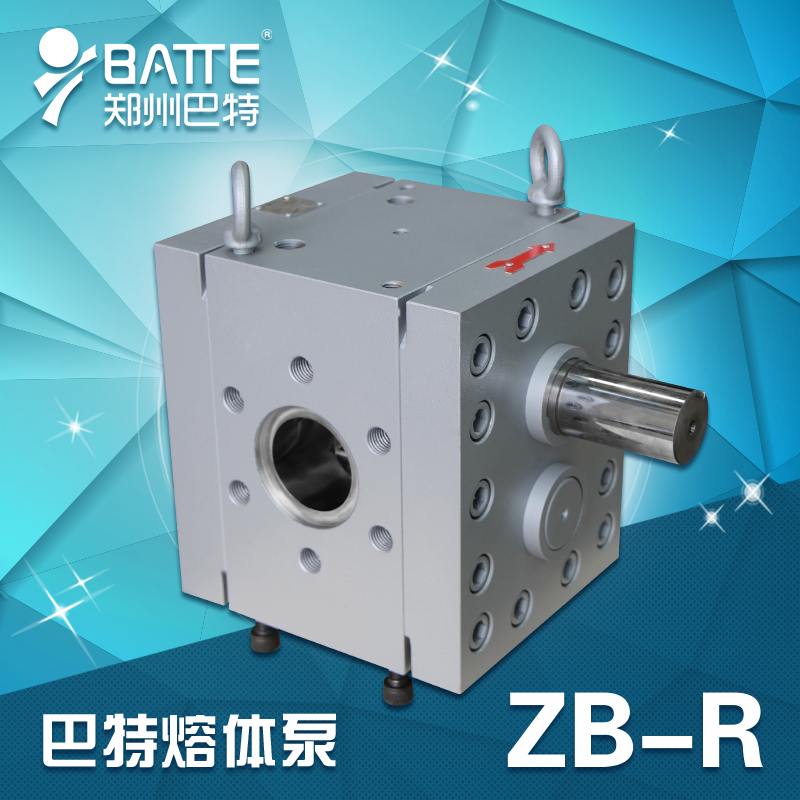 Melt Pump Manufacturer products and services:
Batte industrial pumps:
The Batte Industrial Pumps group features a complete range of internal gear pumps and screw pumps, giving it the full capability to accommodate a wide range of applications. Internal gear pumps are ideally suited where a wide range of viscosities are prevalent and excel in higher viscosity applications.
Batte pump systems:
Continuously operated equipment calls for reliable components. Whether in lubrication oil applications or in processing plants, a pump is required to work inconspicuously yet reliably. Precisely the environment in which Batte Pump Systems' tried and established gear pumps develop their full potential.
Batte pelletizing systems:
Pellets are an essential intermediate product in the plastics production chain. During the basic production process, polymers are produced in the form of melts or powders which are difficult to handle in further processing.
Batte filtration systems:
Nowadays, high standards are expected of a product's manufacturing quality and visual appeal. One key aspect of the production and processing of plastics is therefore the filtration stage, in which the filter separates out contamination from the liquid plastic melt. Batte supplies the equipment needed for filtration in all areas of plastics manufacturing and processing.
Melt Pump Manufacturer can design, manufacture, and supply most types of melt pumps, screen changers, loss-in-weight feeders, and spare parts of these products. Any requirement please contact us freely.
©2015 Batte Mechanical Zhengzhou Co,.Ltd. All rights reserved. 
sales@battemachinery.com
Batte is one of
gear pump manufacturers
supplying
extrusion melt pumps
. Melt pump also called
extrusion gear pump
for gear sturcture.