Fax:+86 371-67993277
Tel: +86 371-67991755
Sales direct: +86 15838331071
E-mail:sales@battemachinery.com
http://www.extrusiongearpump.com
24h services
The 15th China International Hi-Tech Fair-extrusion gear pum
  The 15th China International Hi-Tech Fair------extrusion gear pump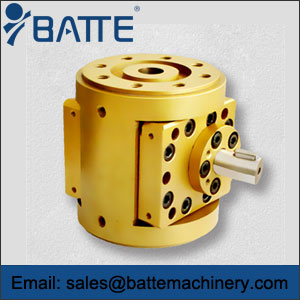 November 17, held in Shenzhen 15th China International Hi-Tech Fair ((hereinafter referred to as "fair")), the tour participants have been three consecutive years of China Guangdong Nuclear Power Group held its 2013 annual scientific and technological innovation results conference, focused on major scientific research released eight nuclear power generation nuclear power technology with independent intellectual property rights, nuclear grade digital control system product platform Firmsys, independently developed the million-kilowatt nuclear power plant full scope simulator, nuclear reactors dedicated robots.

  Nuclear power plant "nerve center" to achieve localization

  Nuclear Power Plant Full digital control system (: DCS systems), known as nuclear power plants, "nerve center" is one of the nuclear power plants and vital equipment. Among them, the nuclear safety DCS (hereinafter referred to as: nuclear grade DCS) main role is to complete the reactor safe shutdown under accident conditions and accident mitigation functions, the device is called the nuclear localization of the important fortress. Since the technology is extremely complex, China in nuclear nuclear power plant DCS shipped by foreign suppliers provide.

  Since 2005, as China's nuclear power into the intensive, standardization, a new stage of large-scale construction of nuclear power equipment, particularly nuclear facilities, nuclear grade valves, including the conventional island turbine and other equipment, has achieved localization. The nuclear-DCS As the core technology is also been the monopoly of foreign suppliers, as a constraint to China's own nuclear power continue to improve the level of the bottleneck. China Machinery Industry Federation, Chief Engineer Sui Bin had a nuclear localization of major equipment working meeting that: "nuclear-DCS systems is the localization of nuclear power equipment last bastion."

  To break the monopoly of foreign manufacturers of the technology, the China Guangdong Nuclear research staff for six years developed the first set of nuclear grade digital control systems and product platforms FirmSys verified by National Nuclear Safety Administration, this year will be used for the Yangjiang Nuclear Power Station Unit 5 and 6, the current It has entered the project application stage. CGN So after the US Westinghouse, American Invensys, Areva, Mitsubishi first five worldwide, China's first independent intellectual property rights to master nuclear grade digital control system of the enterprise.
©2015 Batte Mechanical Zhengzhou Co,.Ltd. All rights reserved. 
sales@battemachinery.com
Batte is one of
gear pump manufacturers
supplying
extrusion melt pumps
. Melt pump also called
extrusion gear pump
for gear sturcture.