Fax:+86 371-67993277
Tel: +86 371-67991755
Sales direct: +86 15838331071
E-mail:sales@battemachinery.com
http://www.extrusiongearpump.com
24h services
best service of batte melt pump
Since its professional production of high temperature melt pump, the melt pump company has accumulated rich experience in the application technology of melt pump. In recent years, according to the development trend of the application technology of the world melt pump, especially in the field of plastic and rubber precision extrusion, the working basis of the melt pump, the performance of the melt pump, the development of the equipment structure, the control technology and so on have been studied in many aspects and some achievements have been made. Batte's policy is based on continuous research and development, enabling batte companies to produce high tech and efficient melt pumps, with excellent product reliability. These products are carefully selected by selecting raw materials and parts and carefully examining each part during the whole process of mechanical addition. Finally, Chun Hua again assembled it with skilled experience.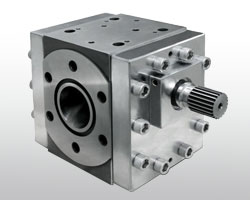 The commissioning before the factory is the best quality guarantee for every batte high temperature melt pump before leaving the factory. The goal of batte is to improve the customer's use value and to provide better quality of service through continuous efforts to obtain customer recognition and more orders.
©2015 Batte Mechanical Zhengzhou Co,.Ltd. All rights reserved. 
sales@battemachinery.com
Batte is one of
gear pump manufacturers
supplying
extrusion melt pumps
. Melt pump also called
extrusion gear pump
for gear sturcture.