Fax:+86 371-67993277
Tel: +86 371-67991755
Sales direct: +86 15838331071
E-mail:sales@battemachinery.com
http://www.extrusiongearpump.com
24h services
high temperature extruded gear melt pump
Batte is a manufacturer of professional production standard series extrusion gear melt pump and a professional solution for industry. As a supplier of gear melt pumps, we are committed to serving high temperature, high viscosity, high temperature and low inlet and / or outlet pressure, including applications of corrosive or temperature sensitive materials. In addition to providing the service and spare parts of the extruded gear melt pump, batte can also provide maintenance and spare parts services for other brands of gear pumps. Batte perfectly meets the needs of customers, achieves the best benefit of customer production process, the most common service life of pump body and the shortest downtime maintenance time of customer system. The batte extrusion gear melt pump is famous for its innovation and enjoys a great reputation in the industry.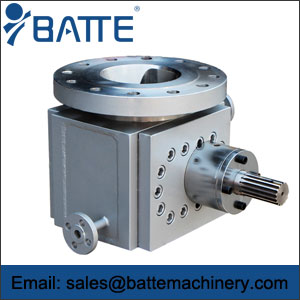 Characteristics of high temperature extruded gear melt pump
1, reduce operating costs
2, control the quality of molten material
3. Simplifying the operation and starting process
4, reduce the use of raw materials
5. Eliminate shock and screw vibration
6. Design of coronal tooth root gear
7, increase production
8, prolong the service life of the extruder
9, improve the volume stability
©2015 Batte Mechanical Zhengzhou Co,.Ltd. All rights reserved. 
sales@battemachinery.com
Batte is one of
gear pump manufacturers
supplying
extrusion melt pumps
. Melt pump also called
extrusion gear pump
for gear sturcture.